Welding Services in Birmingham
We are pleased to offer high-quality, efficient, affordable welding services including:
MIG Welding
TIG Welding
Aluminium Welding
Steel Welding
Cast Iron Welding
About Us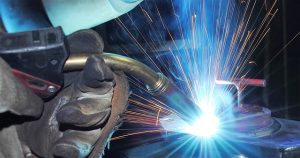 DA Plating has been established in Birmingham for over 10 years, over these years we have worked on many projects both in the UK based and some overseas.
We have extensive knowledge when it comes to welding. We make sure to provide a complete service and meet all industry criteria. So if you are looking for welding services near you or even welding service near your location then rest assured we can provide you with high-quality welding.
Experienced Welders
Over the years we have seen a huge shift and increase for welding services needed. Being a Birmingham based business we are in the heart of the Midlands. There are many welding services in Birmingham, and we have an impressive portfolio of work and a great reputation.
All Types of Welding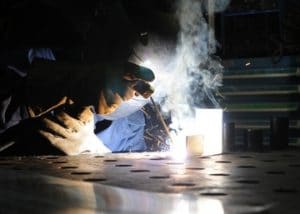 DA Plating offers all types of welding including MIG Welding and TIG Welding.
We also cover Cast Iron welding, which really is a skill that you acquire through experience, in many cases it involves repairs to castings also we may be asked to repair casting defects that are discovered after the part is machined. This is really where our experience comes in and the attention to detail that we commit to.
There are many laser welding services in the UK. Many of these industries have had it very difficult over the last 30 years. We at D A Plating are finding we have always had a constant flow of work for laser welding. You have to have a full understanding of the materials, the individual requirements and understand the objective. There is a lot to look at before we carry out laser welding services which really does depend on the specific requirement.
Aluminium welding services is another area we cover, this process is conducted through gas tungsten arc welding. It's a very popular service. We have full knowledge and experience in this field. So if you looking for Aluminium welding services in Birmingham or welding services near you we are more than happy to look at this for you.
Our other services include:
Contact Us
If you want to discuss any elements of fabrication including Mig or Tig Welding do not hesitate to contact us. We can look at all aspects of welding and are available to discuss any job big or small.
Our service operation is created to provide a complete welding resource for you. We can advise you, quote you and discuss delivery dates etc.