Metal Fabricators
Fabrication from DA CNC Services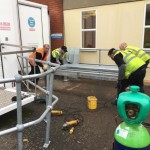 Fabrication comes in many forms, we have many enquires looking for sheet metal and steel fabrication nearby and nationally.
As fabricators, we can handle any project and cover all aspects of the work.
Specialising in this field we get to work with metal fabrication projects, fabrication welding, and aluminium fabrication.
We have invested in our fabrication shop over ten years allowing us to have fabrication machines that allow us to provide you with the best end products.
Customer Centred Approach
When we take on a project we have a full consultation internally to understand what your needs are and what fabrication tools are required.
Our fabrication workshop is fully equipped to deal with almost every aspect of fabrication.
Partnering with us you will be working with individuals who have extensive experience and knowledge.
We take pride in our work and the finished product always goes through an extensive quality check.
We are a family business and this is reflected in our ethos.
This has allowed us to keep going from strength to strength in a city like Birmingham where there are many fabrication businesses nearby me.
We absolutely go that extra mile in delivering you your end product.
Fabrication in Birmingham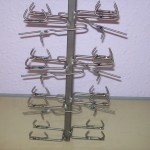 Over the years it has been affected by a lot of what is happening in the world in regards to the cost of materials and economic issues. Like every industry as part of the West Midlands, fabrication services in Birmingham at one time were very busy and then there was dip but now we are moving forward again with many projects in the pipeline.
We make sure that all our machines, tools and maintained to a high spec and that our staff can deliver what you need.
We deal with many industries. Our fabrication services can provide you with one-off requirements for bespoke work or a long term service for a regular part supply.
Our other services:
So whatever your specific need is we are always here to listen and support you and look and deliver.